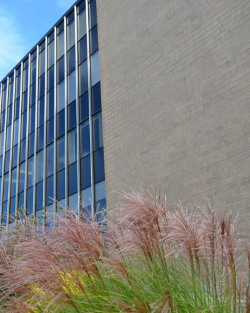 Malesardi, Quackenbush, Swift & Company LLC ("MQS") has been providing comprehensive accounting services to clients in the greater metropolitan New York City area for over 50 years. Our firm is proud to provide the quality of service expected of national firms with the attention to detail and ease of accessibility only found in a local firm. We are dedicated to accommodating a variety of services required by our clients to stimulate individual and organizational command of wealth management while promoting financial efficiency and conservation. By establishing an all-inclusive model for our clients' needs, MQS facilitates the financial operations of individuals and businesses at a superior value. Located in Englewood, New Jersey, MQS has been a distinguished member of the local community for the entirety of its existence. Much of our growth has come from recommendations and the internal growth of longstanding clients. Presently, we provide accounting services to more than 400 businesses and 1,200 individual clients.
At MQS, excellence means providing consistent, quality service to our clients. To this end, we assembled a team of professionals with an extensive range of expertise in order to address a variety of clients needs. Our partners and staff are dedicated to keeping current in a constantly changing legal and professional environment, assuring that our work adheres to the highest possible standards. We are proud members of the American Institute of Certified Public Accountants ("AICPA") and the AICPA's Private Companies Practice Section ("PCPS") as well as the New Jersey Society of Certified Public Accountants ("NJSCPA") and New Jersey Business & Industry Association ("NJBI"). We are peer reviewed on a tri-annual basis.
Continuing in-depth communication, implementation of the latest accounting methods and full utilization of modern technology permits us to build systems for our clients that will establish solid foundations for growth. Acquiring an intimate knowledge of client business and personal objectives enables us to develop strategies that will maximize the client's ability to realize these objectives. At MQS, a commitment to excellence is at the core of each operation we perform. We believe that the result is the best possible service for our clients.